New M133WK Ultra Rugged Tablet
A closer look at M133WK - the latest and most technologically advanced model
29-05-2020 11:30:00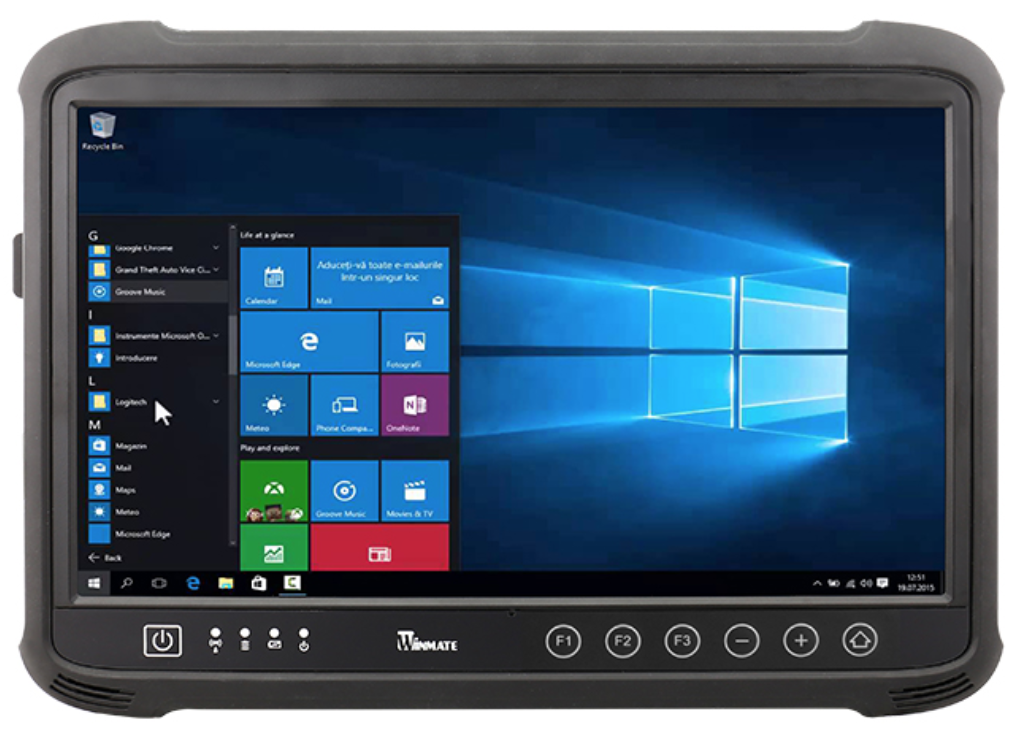 Winmate's latest addition to enterprise mobility product line, the M133WK Ultra Rugged Tablet, a powerful 13.3-inch tablet designed for operations in the harshest environments, has recently been reviewed by the professional online magazine RuggedPCreview.com. The M133WK is a powerful ergonomic mobile workstation that survives any environment and gets real work done.
Review extract:
Major tech and functionality upgrades for Winmate's feature-rich, full-size 13.3-inch rugged tablet for professional-grade Windows work out there in the field
(by Conrad H. Blickenstorfer, with photography by Carol Cotton)
The M133WK is the latest and most technologically advanced model in the lineup, and in this article we're presenting an in-depth analysis of Winmate's big 13.3-inch tablet with all the latest technology.
Read the full article:
https://www.ruggedpcreview.com/3_slates_winmate_m133wk.html
Fanless even with powerful Intel 8th generation Core processor
The big deal is that the latest version of the big M133 tablet is now powered by a genuine Intel quad-core Core processor, and one that, although it is still part of the 8th generation, is actually part of the refined and more advanced "Whiskey Lake" series (yes, Intel makes it quite confusing to keep up with their code names). In our testing of various high-end mobile computers, "Kaby Lake Refresh" had already proven that four cores are definitely better than two, but the i5-8265U in the M133WK is actually better than the i5-8250U we had hoped to find in its predecessor M133W.
Excellent display
In everyday use, the M133WK display is very good. It's sharp enough for almost any use although individual pixels, unlike in "retina" displays, are still visible. It's bright and vibrant. The viewing angle is indeed perfect. There are no color of contrast shifts. The is a slight darkening of the image when viewed from extreme angles.
Capacitive multi-touch with switchable modes
The Winmate M133WK uses projected capacitive multi-touch, the effortless touch technology the world has come to love and demand due to the effortless tapping, panning, zooming and pinching the technology allows. When it first appeared, capacitive touch was considered unsuitable for rugged devices because outdoors it can get wet and users may wear gloves, neither of which standard capacitive touch can handle.Eventually, Winmate decided to go with a projected capacitive multi-touch digitizer, but an advanced, modified one that addresses use with gloves and in the rain, as well as more precise stylus operation.
Ruggedness
Overall, there's no doubt that the Winmate M133WK is far tougher and far more durable than any consumer or even enterprise market tablet. It feels solid and substantial, the protective covers are both easy to open and to close, there's nothing to break off, and even the excellent optional stand/handle seems built to last forever.
Bottom line: Winmate M133WK
The Winmate M133WK is for those who need a robust, largely invulnerable tablet PC with superior processing power, excellent connectivity, and plenty enough display real estate to handle complex Microsoft Windows work and applications.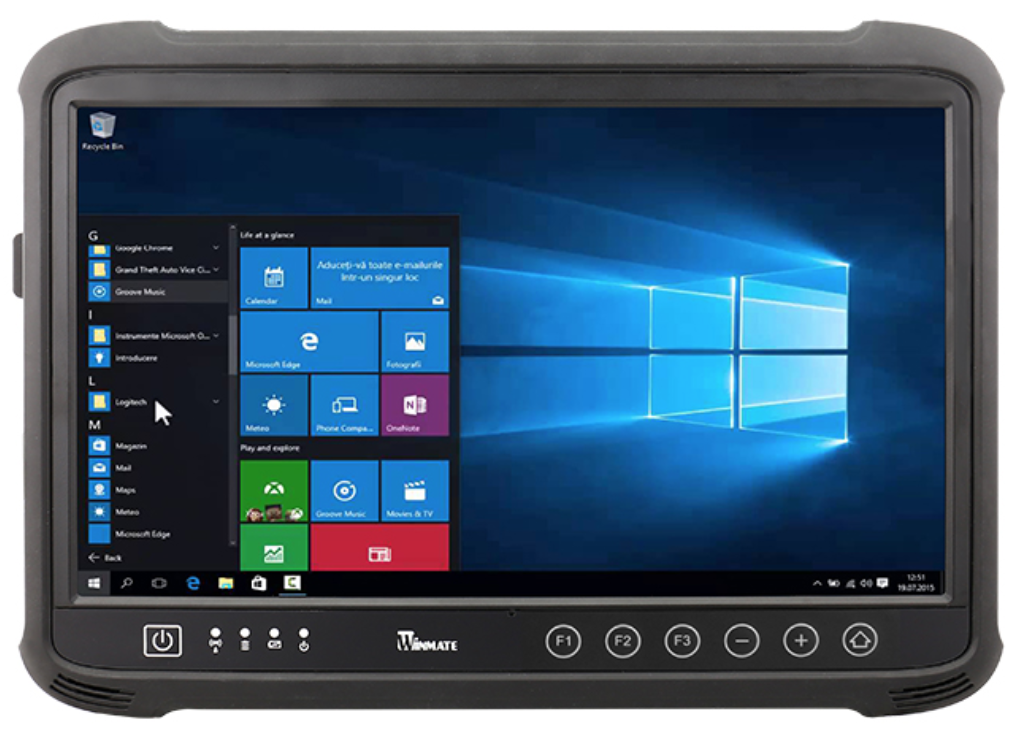 Find mere information
Hvis du vil vide mere om rugged tablet generelt, så besøg vores side med mere info her.