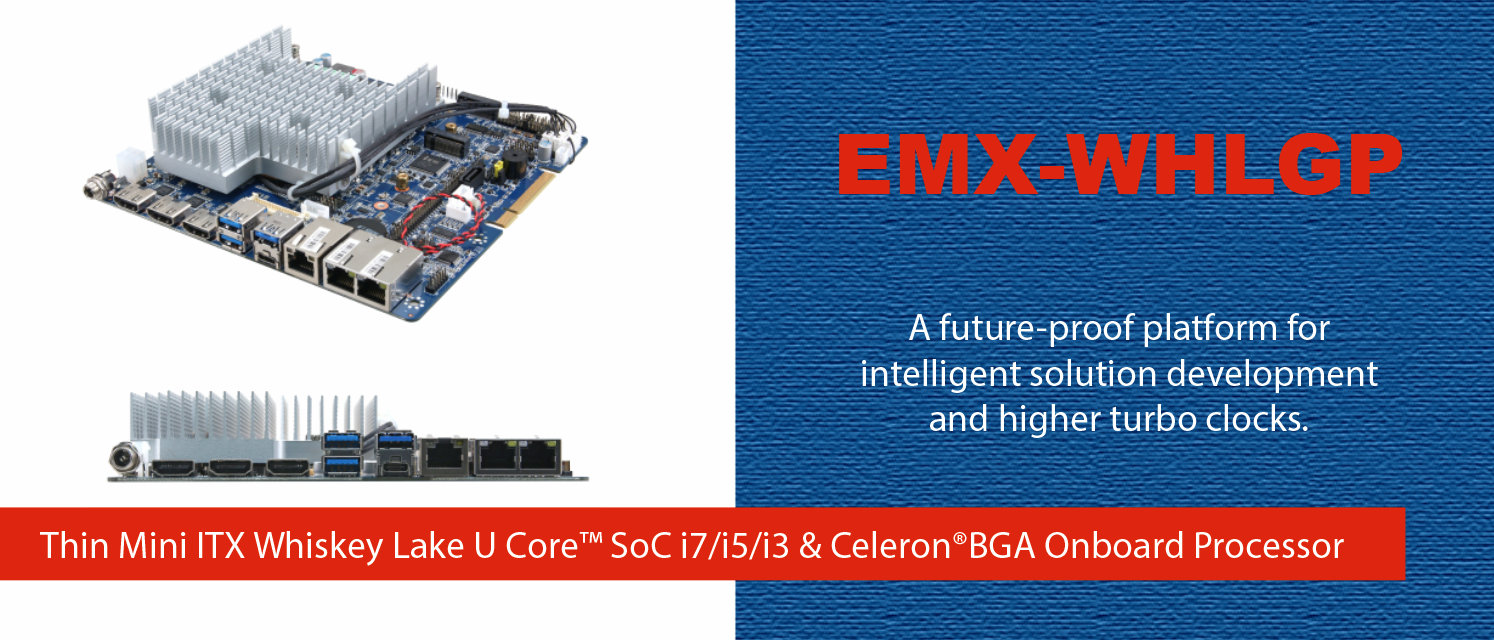 New 8th Gen Intel® Whiskey Lake U Core™ SoC i7/i5/i3 & Celeron®BGA Onboard Processor
Future-proof platform for intelligent solution development and higher turbo clocks
18-03-2020 14:00:00
The 8th Gen Intel® Whiskey Lake U Core™ SoC i7/i5/i3 & Celeron® BGA onboard processor,leverage the power efficiency of 14nm microarchitecture to deliver double-digit performance compare to the KabyLake Refresh, offers a future-proof platform for intelligent solution development and higher turbo clocks.
EMX-WHLGP, the Thin Mini ITX Motherboard, offering Triple display: two HDMI plus one HDMI switch with one dual-channel LVDS (default LVDS) by Chrontel CH7511 in the resolution of 1920*1080, ideal for all-in-one PC, POS, Digital Signage, and kiosk markets.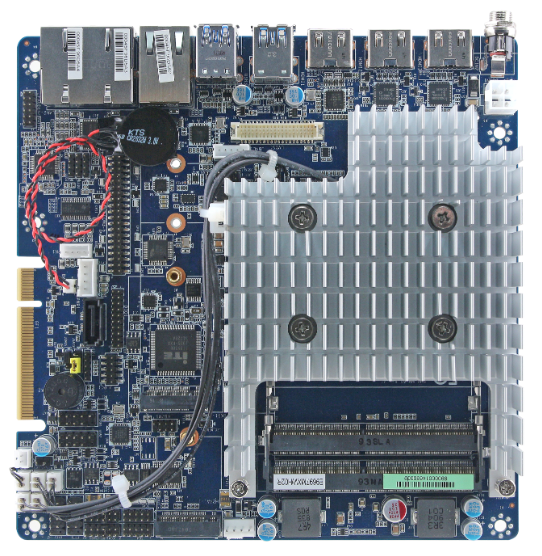 Meanwhile, EMX-WHLGP features extended temperature tolerance -20°C~+60°C (with heatsink and heater attached, 0.5 m/s air flow speed testing) and fanless design, which is suitable for industrial and outdoor application under harsh operating conditions. It is designed with high temperature resistant components and automatically heating by EC and heater when operating temperature is below 0°C, which takes around 8 to 10 minutes for EMX-WHLGP to boot up from -20°C. Heatsink with heater for extended temperature is optional for ordering. For customer who does not require extended temperature support, Avalue also offer finished product which support 0°C~+60°C.

Additionally, EMX-WHLGP provides more flexibilities and expansions as below, making it an ideal solution for versatile industrial applications. Such as,PCI-e x 8 Golden Finger offers 1 x PCI-e x 1, 1 x PCI-e x 4, 1 x SATA III, and 1 x USB 2.0. The customers can either design their own daughter board easily, or transform the form factor into ATX by connecting with a Riser card.