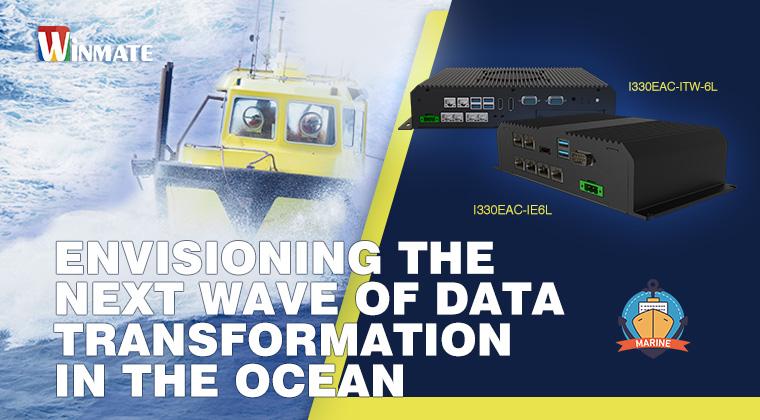 Multi LAN Marine Embedded PC
Innovate onboard seagoing vessels data solution with multi-LAN ports Winmate fanless industrial computer
16-02-2023 08:32:00
Read Ocean of Data with Multi LAN Marine Embedded PC
Innovate onboard seagoing vessels data solution
with multi-LAN ports Winmate fanless industrial computer.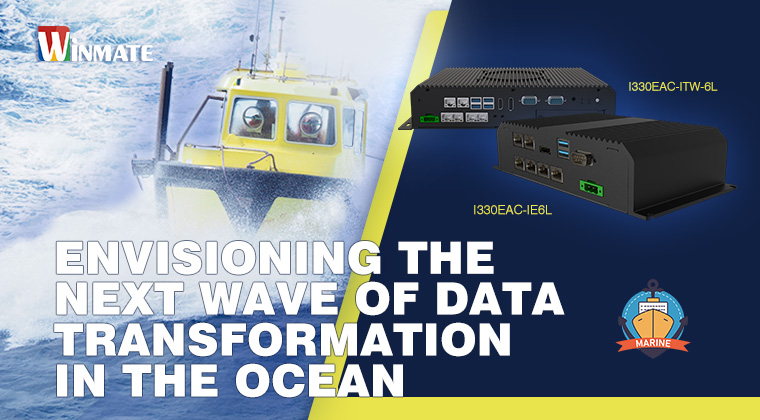 Winmate Inc., a trusted supplier and manufacturer of marine-grade computers, offers the new multi-LAN port marine embedded PCs, I330EAC-ITW-6L and I330EAC-IE6L, that are designed and tested to fit data solutions onboard seagoing vessels where power fluctuation, vibration, shock, and extreme temperatures are daily routine occurrences.
Fanless operation with no moving parts
The entire system of I330EAC-ITW-6L and I330EAC-IE6L marine embedded PCs are constructed with closely sealed I/O ports. Their closed-design metal housing with anti-vibration, compression, and a wide range of temperature resistance. Their efficient heat dissipation with fanless design effectively prevents the accumulated dust and noise inside the machine caused by fan operation and forgoes vulnerable ventilation openings.
Multiple communication protocols with 6 Giga LAN ports
Winmate continues pursuing excellence and innovation in system design. To fulfill the diverse needs of data processing power onboard seagoing vessels, the I330EAC-ITW-6L and I330EAC-IE6L embedded PCs are powered by Intel® Tiger Lake and Intel® Celeron processors, respectively. The embedded system comes with rich I/O interfaces, including RS-232, USB type-A, six GbE LAN ports, and HDMI, and a wide-range power input port.
Certified for marine applications
The I330EAC-ITW-6L and I330EAC-IE6L marine embedded PC complies with international maritime standards. They are built to fit a variety of shipborne applications. The chassis is designed to be compatible with VESA, desktop, and wall-mounting, ensuring the platform can be integrated into the desired environment with minimal time and effort.

Vil du vide mere om marine løsninger eller andre industrielle produkter fra Winmate? Vores erfarne rådgivere er klar til at hjælpe dig godt videre, så tag fat i os. Giv os et kald på telefonen, send en mail eller udfyld vores kontaktformular.
Vi leverer specialtilpassede løsninger til industrielt brug. Hvis du vil høre mere om muligheder og løsninger inden for industrielle produkter, så tag fat i os. Vi har et tæt samarbejde med førende leverandører, og er klar til at hjælpe dig videre med den rette industrielle løsning.