Upgrade to a Rugged, Reliable Winmate Laptop
When failure is not an option, reliability and durability are what matters most on a laptop
Tailor-made for the time-oriented and challenging industries, Winmate Convertible Rugged Laptop has passed the most rigorous exams and proven to be rugged, and offers a new generation of compact and lightweight portability in a robust form factor.
Winmate L140TG Convertible Rugged Laptop supports comprehensive wireless connectivity options such as Wi-Fi 6, BT, GPS/ GLONASS, and 4G LTE (optional) to keep workers connected even in the most remote locations. Also, it features a 13.3-inch or 14-inch sunlight readable panel with direct optical bonding, anti-glare treatment, and a user-friendly projective capacitive touch screen.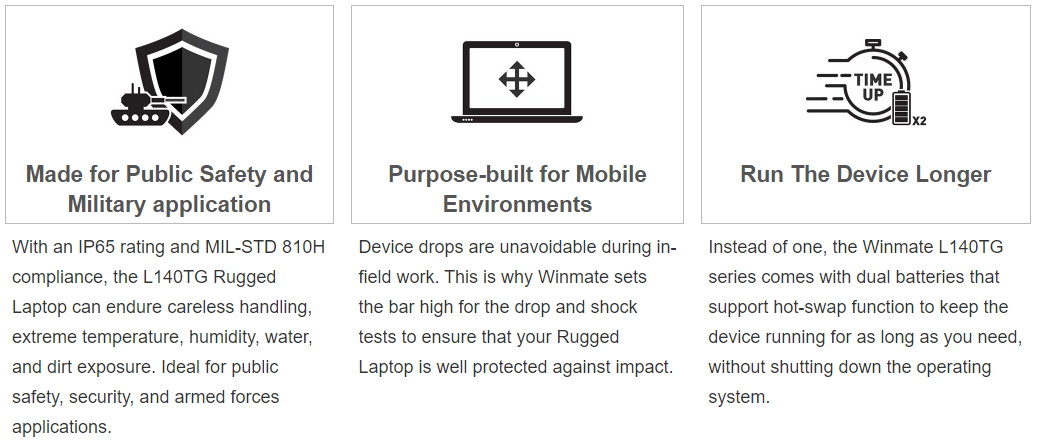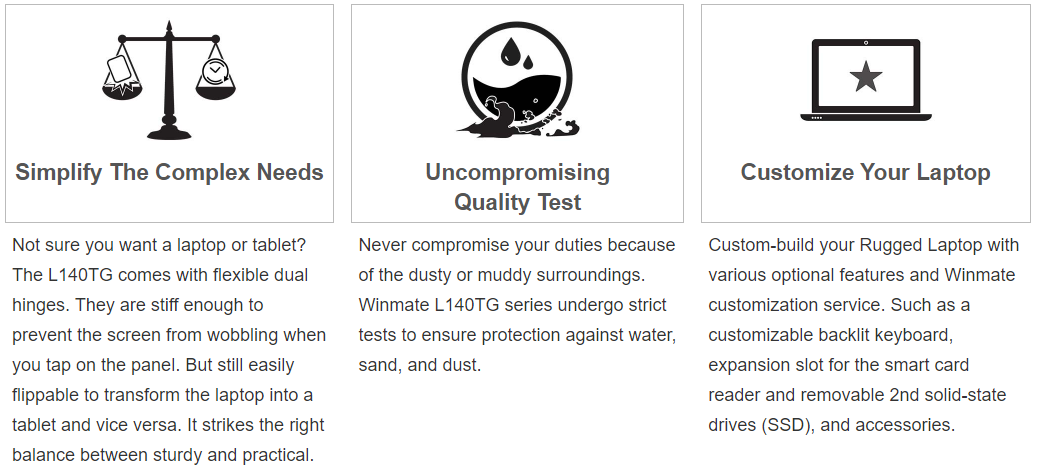 Winmate Innovative Technology
Compliance with MIL-STD 810H to meet military-grade durability, reliability, and performance excellence.
Integration of various built-in data capture technologies, like the smart card reader, HF RFID, fingerprint scanner, etc.
Performance excellence with 11th Gen. Intel® Processor Tiger Lake.
Wi-Fi 6 wireless connectivity.
Optical bonding display – higher brightness, better clarity, and touch accuracy.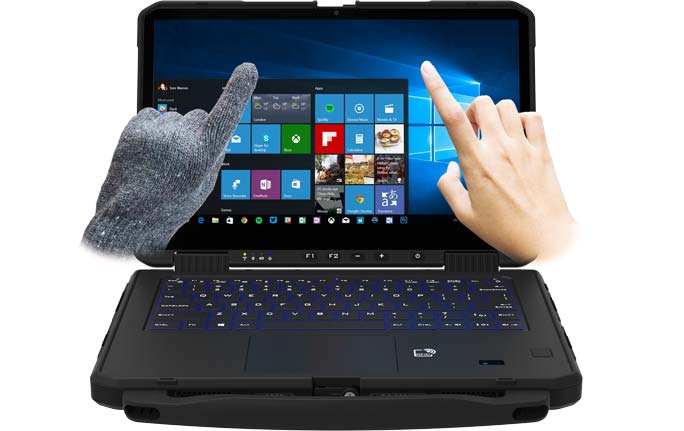 Winmate 14″ Convertible Rugged Laptop features an FHD 14-inch display with optical bonding technology for sunlight readability, diverse touchscreen modes, including fingertip, pen, or glove, and configurable multi-touch gestures for faster access.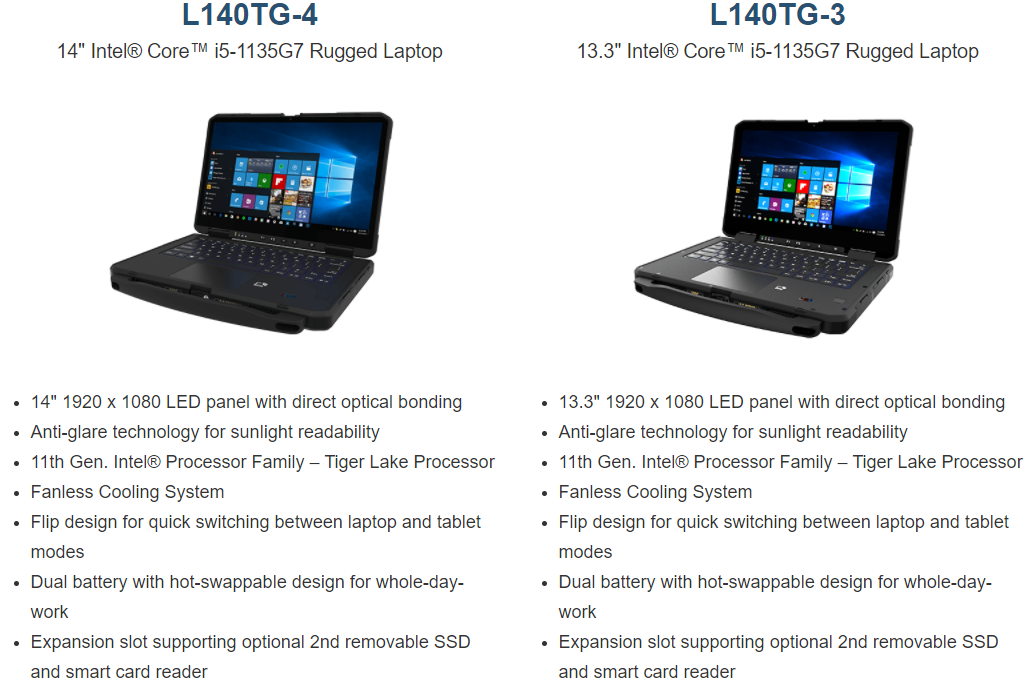 Kontakt vores specialister i dag - klik her
Vil du vide mere om løsninger fra Winmate, hårføre laptops eller tablets? Vores erfarne rådgivere er klar til at hjælpe dig godt videre, så tag fat i os.
Se flere industri tablets designet specifikt til brug i hårde miljøer.
Vi leverer specialtilpassede løsninger til industrielt brug. Hvis du vil høre mere om muligheder og løsninger inden for industrielle produkter, så tag fat i os. Vi har et tæt samarbejde med førende leverandører, og er klar til at hjælpe dig videre med den rette industrielle løsning.
Se mere om vores samarbejde med Winmate her.
Winmate er kendt for deres særligt hårdføre produkter, der fx tæller computer løsninger til køretøjer, produktionsanlæg, industrielle skærme, marine computere, militær panel pc'er, tablets til hospitaler og meget andet.