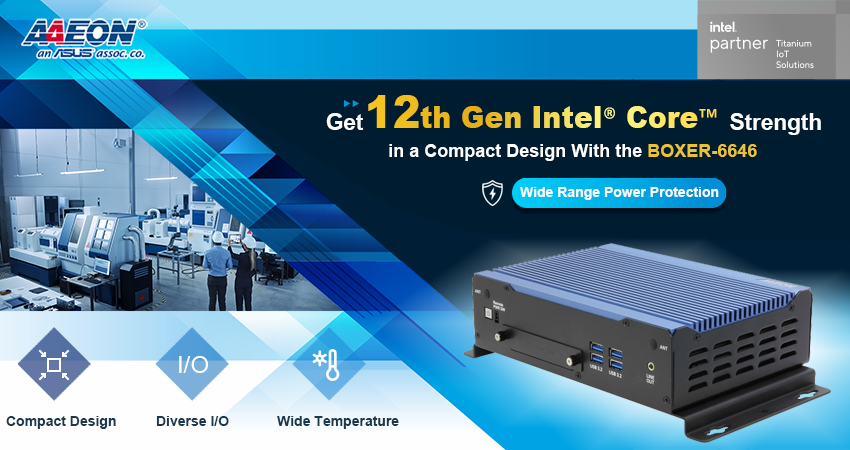 Get 12th Gen Intel® Core™ Strength In A Compact Design With The BOXER-6646
The BOXER-6646 is a compact solution housing a multifaceted I/O, shielded by both variable power input protection and a wide temperature range.
15-12-2022 08:00:00
Dansk
Få 12. generations Intel® Core™-styrke i et kompakt design med BOXER-6646
BOXER-6646 er en kompakt løsning, der rummer en mangefacetteret I/O, afskærmet af både variabel strømindgangsbeskyttelse og et bredt temperaturområde.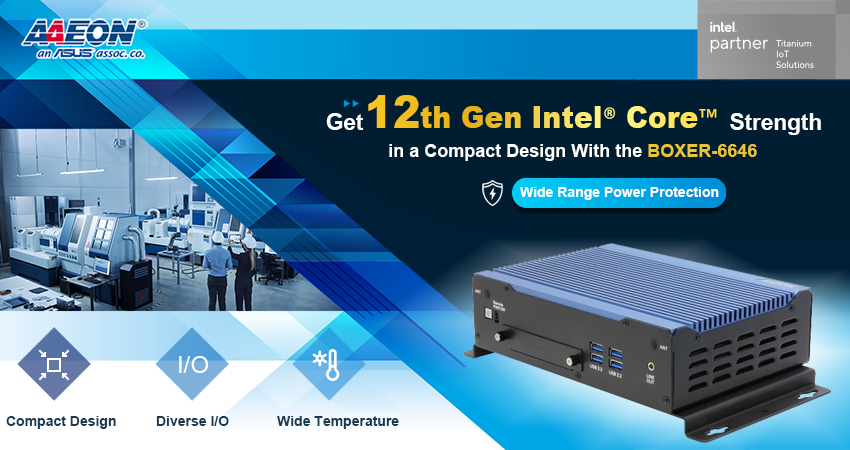 AAEONs BOXER-6646 tager indlejret databehandling til næste niveau og er en usædvanlig alsidig, kompakt og sofistikeret løsning til alle formål. BOXER-6646 er drevet af 12. generation af Intel® Core™-processorer med dual-channel DDR5-understøttelse og udstyret med brancheførende funktioner såsom en DIO-port, flere 2,5 GbE LAN og fire skærmporte. en mere kompakt formfaktor. BOXER-6646 er vært for et bredt strøminputområde sammen med bredspændingsindgangseffektbeskyttelsesfunktioner, og er en kompakt, sofistikeret og alsidig industriel automationsløsning.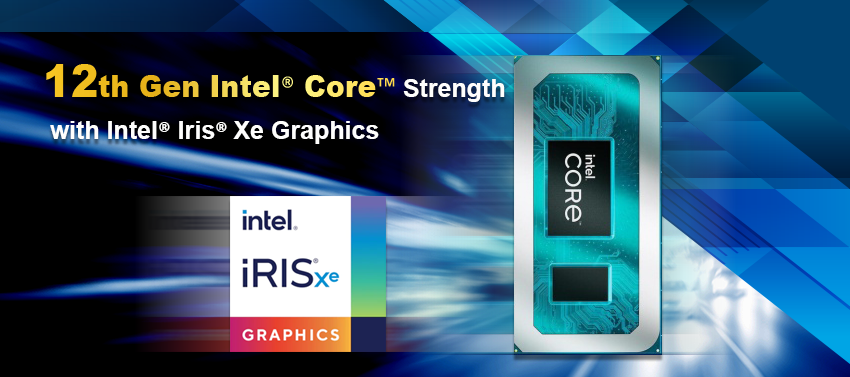 BOXER-6646 er udstyret med den seneste 12. generation af Intel Core-seriens processorer og drager fordel af en hybrid CPU-arkitektur på op til 12 kerner og 16 tråde, Intel® Iris® Xe Graphics og DDR5-understøttelse, mens den bevarer strømeffektiviteten. Med en 28W CPU sammen med Intel® Gaussian & Neural Accelerator-teknologi er BOXER-6646 i stand til at håndtere højhastighedsindustriens arbejdsbelastninger og samtidig opretholde et lavt strømforbrug.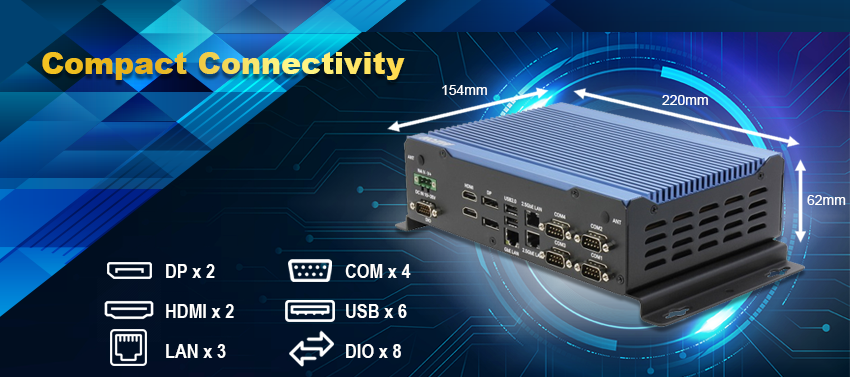 Udstyret med flere 2,5 GbE LAN-porte, tre 10 Gbps USB 3.2 Gen 2-slots og en firedobbelt skærmgrænseflade med både HDMI 1.4 og DP 1.4, udnytter BOXER-6646 effektivt sit kompakte 8,66" x 6,06" x 2404" x 2404" x 12. mm x 61,6 mm) formfaktor. Med sådan et væld af højhastighedsstik i en kompakt enhed har BOXER-6646 potentiale som en ekstremt holdbar AMR-løsning.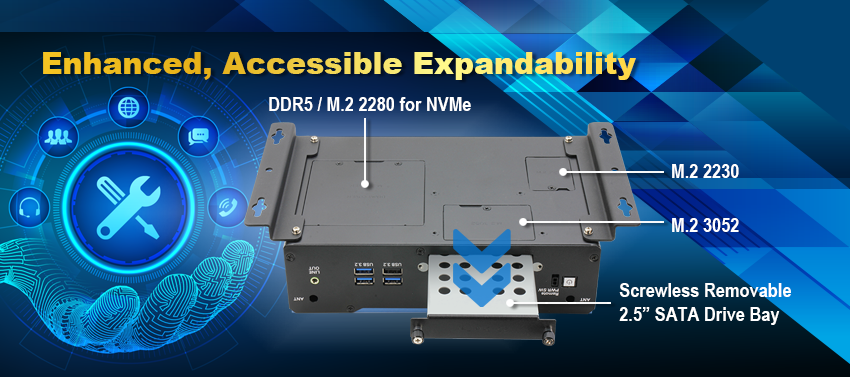 BOXER-6646 er designet til at gøre dets udvidelsesmuligheder tilgængelige. Chassiset indeholder en aftagelig 2,5" SATA-drevbås til ekstra lagerplads oven på den 64 GB systemhukommelse, der tilbydes gennem enhedens DDR5-understøttelse. Yderligere er der et servicevindue i bunden for nem adgang til udvidelsesnøgler, hvilket gør det nemmere at integrere 5G-, Wi-Fi- og NVMe-moduler via BOXER-6646's M.2 3052, M.2 2230 og M.2 2280 havne.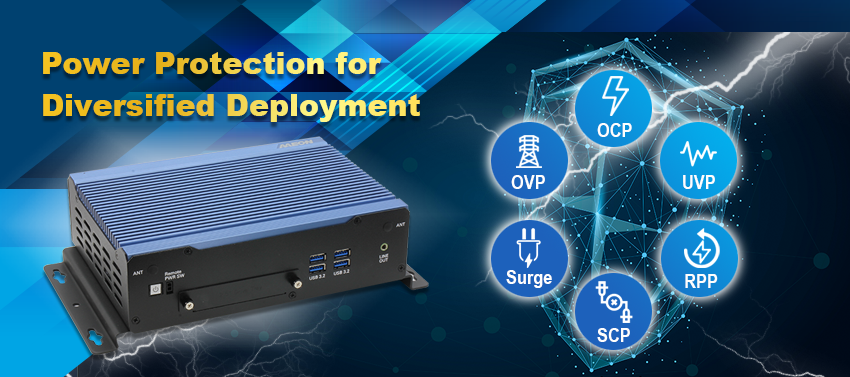 Med en bred DC-indgang på 10~35V og en driftstemperatur på -20°C ~ 60°C (-20°C ~ 60°C), er BOXER-6646 en kandidat til næsten universel implementering. For at beskytte brugerdata mod at blive beskadiget af strømkildevariationer er BOXER-6646 udstyret med omvendt strømbeskyttelse, over-/underspændings- og strømbeskyttelse sammen med overspændings- og kortslutningsbeskyttelse. BOXER-6646 er alsidig nok til at drive applikationer så forskellige som industriel AMR, AI-IoT Gateway, industriel automation og offentlige sikkerhedsløsninger i køretøjer.
Hvad er en boxer PC
En Boxer PC er en type computer, der typisk er designet til industrielle formål eller applikationer, hvor der er behov for pålidelig og holdbar hardware. Boxer PC'er er kendt for deres fanless design, hvilket betyder, at de ikke har indbyggede blæsere og derfor er støjsvage og mindre tilbøjelige til at tiltrække støv og snavs.
Disse fanless embedded Boxer PC'er tilbyder en bred vifte af muligheder og størrelser og kan bruges i forskellige industrier som transport, underholdning, miljøovervågning, biometri, industrielle produktionssystemer, fødevareproduktion, bygningsautomation og overvågningsstyring.
Boxer PC'er er designet til at være pålidelige, fleksible og kræver minimal vedligeholdelse. De er også meget skalerbare og tilbyder forskellige udvidelsesmuligheder, hvilket gør dem velegnede til forskellige applikationer.
Disse PC'er er kendt for deres holdbarhed og evne til at fungere i ekstreme miljøer som fabrikker og andre barske produktionsområder. De er også brugervenlige med en fleksibel interface, der gør det nemt at installere og få adgang til CPU, DRAM og andre komponenter.
Hvis du har behov for en pålidelig og holdbar computer til industrielle applikationer, kan en Boxer PC være et godt valg.
OM AAEON
AAEON blev grundlagt i 1992 og er en af de førende designere og producenter af avancerede industrielle og indlejrede computerplatforme i dag. Virksomheden er engageret i innovativ teknologi og leverer integrerede løsninger til Industry 4.0, hardware og intelligente automatiseringstjenester til førende OEM/ODM-producenter og systemintegratorer over hele verden. Derudover tilbyder de også IoT-løsningsplatforme, der konsoliderer virtuelle og fysiske netværk. AAEON er kendt for sine pålidelige og højkvalitets computerplatforme, herunder industrielle bundkort og systemer, industrielle skærme, robuste tablets, PC/104, PICMG og COM-moduler, indlejrede SBC'er, indlejrede controllere, netværksapparater og tilbehør. Deres mål er at levere skræddersyede end-to-end-tjenester, der spænder fra produktkonceptualisering og udvikling til volumenproduktion og eftersalgsserviceprogrammer. AAEON stræber også efter at omdefinere og harmonisere industriens ledelses- og udviklingsprocesser [1].
I 2011 blev AAEON en del af ASUS-gruppen, hvilket styrkede deres ekspertise og innovationskapacitet ved at udnytte ressourcerne og avanceret teknologi fra ASUS. Dette partnerskab har gjort det muligt for AAEON at tilbyde mere diversificerede indlejrede produkter og løsninger af høj kvalitet. Virksomheden er forpligtet til at opfylde design- og produktionskrav i verdensklasse og stræber efter fortsat vækst og innovation i de kommende år [1].
AAEON er en pålidelig aktør inden for industriel og indlejret computing og har et stærkt engagement i at levere avancerede løsninger til Industry 4.0 og IoT-markedet. Deres samarbejde med ASUS-gruppen har styrket deres position og muligheder for at imødekomme de stadigt skiftende behov i industrien.
Vil du vide mere om BOXER-6646 eller andre løsninger fra AAEON? Vores erfarne rådgivere er klar til at hjælpe dig godt videre, så tag fat i os. Giv os et kald på telefonen, send en mail eller udfyld vores kontaktformular. Vi rådgiver og finder det rigtige til dig.
Se mere om vores samarbejde med AAEON her.
Se et udvalg af box pc'er til industrielt brug her.
Se et udvalg af andre industrielle produkter her.
Vi leverer specialtilpassede løsninger til industrielt brug. Hvis du vil høre mere om muligheder og løsninger inden for industrielle produkter, så tag fat i os. Vi har et tæt samarbejde med førende leverandører, og er klar til at hjælpe dig videre med den rette industrielle løsning.

English
Get 12th Gen Intel® Core™ Strength In A Compact Design With The BOXER-6646
The BOXER-6646 is a compact solution housing a multifaceted I/O, shielded by both variable power input protection and a wide temperature range.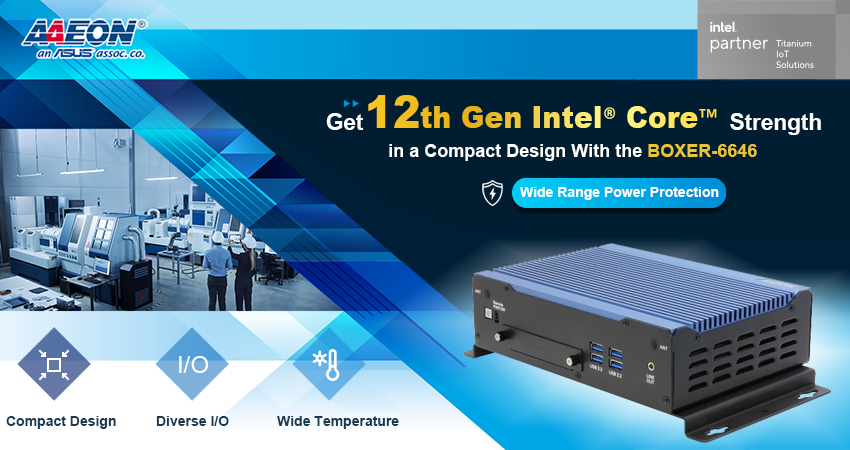 Taking embedded computing to the next level, AAEON's BOXER-6646 is an exceptionally versatile, compact, and sophisticated all-purpose solution. Powered by 12th Generation Intel® Core™ processors with dual-channel DDR5 support, and equipped with industry-leading features such as a DIO port, multiple 2.5GbE LAN, and four display ports, the BOXER-6646 is capable of handling high workloads within a more compact form factor. Hosting a wide power input range alongside wide-voltage input power protection features, the BOXER-6646 is a compact, sophisticated, and versatile industrial automation solution.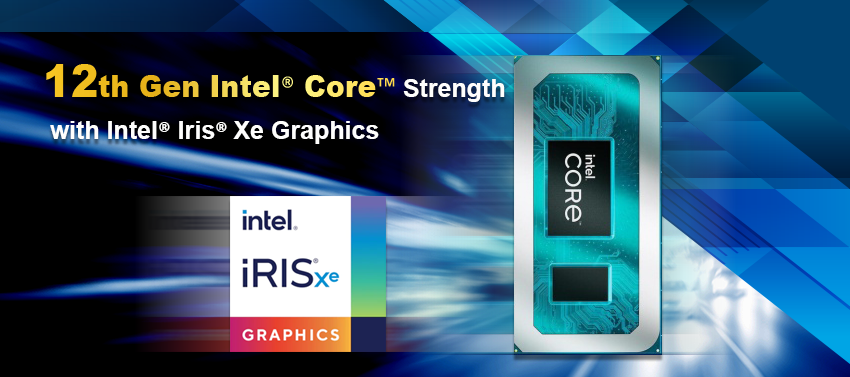 Accoutered with the latest 12th Generation Intel Core series processors, the BOXER-6646 benefits from a hybrid CPU architecture of up to 12 cores and 16 threads, Intel® Iris® Xe Graphics, and DDR5 support while retaining power-efficiency. With a 28W CPU alongside Intel® Gaussian & Neural Accelerator technology, the BOXER-6646 is able to handle high-speed industry workloads while maintaining low power consumption.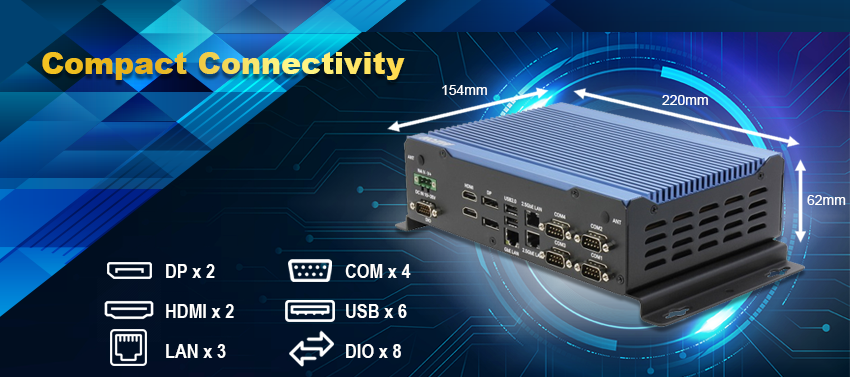 Equipped with multiple 2.5GbE LAN ports, three 10Gbps USB 3.2 Gen 2 slots, and a quadruple display interface featuring both HDMI 1.4 and DP 1.4, the BOXER-6646 efficiently utilizes its compact 8.66" x 6.06" x 2.42" (220 mm x 154 mm x 61.6 mm) form factor. With such a wealth of high-speed connectors in a compact device, the BOXER-6646 has potential as an extremely durable AMR solution.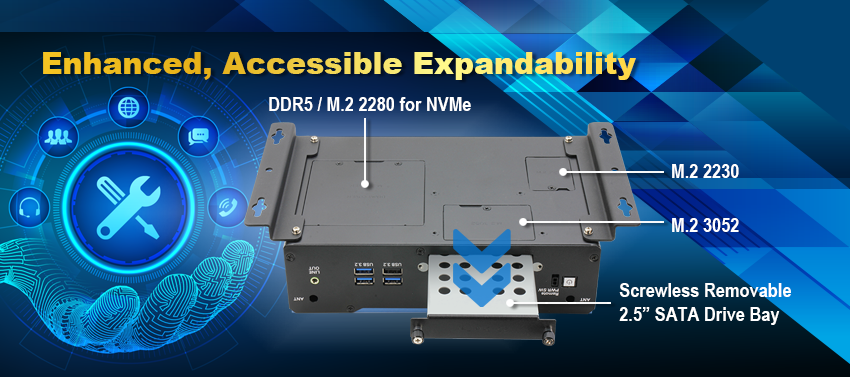 The BOXER-6646 is designed to make its expansion options accessible. The chassis contains a removable 2.5" SATA drive bay for additional storage on top of the 64GB system memory offered through the device's DDR5 support. Further, there is a bottom-side service window for easy expansion key access, making it easier to integrate 5G, Wi-Fi, and NVMe modules via the BOXER-6646's M.2 3052, M.2 2230, and M.2 2280 ports.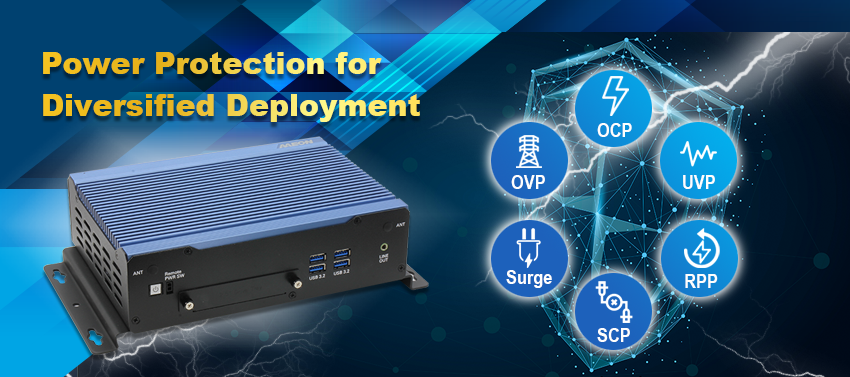 Possessing a wide range DC input of 10~35V and an operating temperature of -4°F ~140°F (-20°C ~ 60°C), the BOXER-6646 is a candidate for near-universal deployment. To protect user data from being damaged by power source variation, the BOXER-6646 is equipped with reverse power protection, over/under-voltage and current protection, alongside surge and short-circuit protection. The BOXER-6646 is versatile enough to power applications as diverse as industrial AMR, AI-IoT Gateway, industrial automation, and in-vehicle public safety solutions.
What is a boxer PC
A Boxer PC is a type of computer that is typically designed for industrial purposes or applications where reliable and durable hardware is needed. Boxer PCs are known for their fanless design, which means they have no built-in fans and are therefore quiet and less likely to attract dust and dirt.
These fanless embedded Boxer PCs offer a wide range of options and sizes and can be used in various industries such as transportation, entertainment, environmental monitoring, biometrics, industrial production systems, food production, building automation and surveillance control.
Boxer PCs are designed to be reliable, flexible and require minimal maintenance. They are also highly scalable and offer various expansion options, making them suitable for different applications.
These PCs are known for their durability and ability to function in extreme environments such as factories and other harsh production areas. They are also user-friendly with a flexible interface that makes it easy to install and access the CPU, DRAM and other components.
If you need a reliable and durable computer for industrial applications, a Boxer PC can be a good choice.
ABOUT AAEON

Founded in 1992, AAEON is one of the leading designers and manufacturers of advanced industrial and embedded computing platforms today. The company is committed to innovative technology and provides integrated solutions for Industry 4.0, hardware and intelligent automation services to leading OEM/ODM manufacturers and system integrators worldwide. In addition, they also offer IoT solution platforms that consolidate virtual and physical networks. AAEON is known for its reliable and high-quality computing platforms, including industrial motherboards and systems, industrial monitors, rugged tablets, PC/104, PICMG and COM modules, embedded SBCs, embedded controllers, network appliances and accessories. Their goal is to provide customized end-to-end services ranging from product conceptualization and development to volume production and after-sales service programs. AAEON also strives to redefine and harmonize industry management and development processes [1].
In 2011, AAEON became part of the ASUS Group, strengthening their expertise and innovation capacity by leveraging the resources and advanced technology of ASUS. This partnership has enabled AAEON to offer more diversified embedded products and high quality solutions. The company is committed to meeting world-class design and manufacturing requirements and striving for continued growth and innovation in the coming years [1].
AAEON is a reliable player in industrial and embedded computing and has a strong commitment to providing advanced solutions for the Industry 4.0 and IoT market. Their collaboration with the ASUS group has strengthened their position and capabilities to meet the ever-changing needs of the industry.
Do you want to know more about BOXER-6646 or other solutions from AAEON? Our experienced advisers are ready to help you further, so get in touch with us. Give us a call on the phone, send an email or fill out our contact form. We advise and find the right one for you.
See more of our work with AAEON here.
Looking for a bow pc? look here
We deliver customized solutions for industrial use. If you want to hear more about options and solutions within industrial products, get in touch with us. We have a close collaboration with leading suppliers, and are ready to help you further with the right industrial solution.