Driving Innovation in Car Manufacturing
When a leading car manufacturer deployed smart AGVs in one of their factories, they chose the power and durability of the BOXER-6641 Fanless Embedded Box PC, knowing it would be tough and dynamic on the factory floor.
06-05-2022 08:00:00
AAEON's BOXER-6641 – Driving Innovation in Car Manufacturing
Artificial Intelligence has been central to Industry 4.0 from the very beginning, and the manufacturing sector is increasingly looking for safer, more efficient, and cost-effective means of maintaining production. Car manufacturing, more than most, has always been open to the innovation and improvement offered by AI solutions. An example of this is the automation of sheet metal stamping in the manufacturing process, whereby sheet metal made up of the raw metal materials is stamped into the manufacturers desired shape.
Automated guided vehicles (AGVs) look set to be the next iteration of this innovation, with a leading car manufacturer recently incorporating the BOXER-6641 Fanless Embedded Box PC in their manufacturing process. The relationship between AGVs and car manufacturing appears to be a natural fit, with AGVs able to transport a greater volume of material to assist in the production process when compared to a human being or a forklift.
These AGVs increase both efficiency and safety by maneuvering underneath pallets holding the heavy goods required during the assembly process, increasing their height through an internal suspension feature, and then transporting the heavy goods to a predetermined location on the assembly line or body shop. This is particularly impressive considering the weight of the goods involved.
Challenges
Overheating
To deploy AI edge solutions to a car manufacturing plant requires consideration of a number of things. For example, the temperature, humidity, and ventilation of the workspace need to be assessed. In a car body shop, temperatures tend to be higher than in other sections of the car manufacturing factory. One Malaysian study found that while the recommended factory temperature for occupational health reasons was 26°C, the mean temperature throughout a working shift in body shops was 32.5°C . This therefore means that with a combination of a warm working environment and common dust, overheating could be a real possibility when deploying an AGV to a car manufacturing body shop. Further to this, given the nature of the working environment, one would expect a great deal of maintenance to go towards the prevention of this.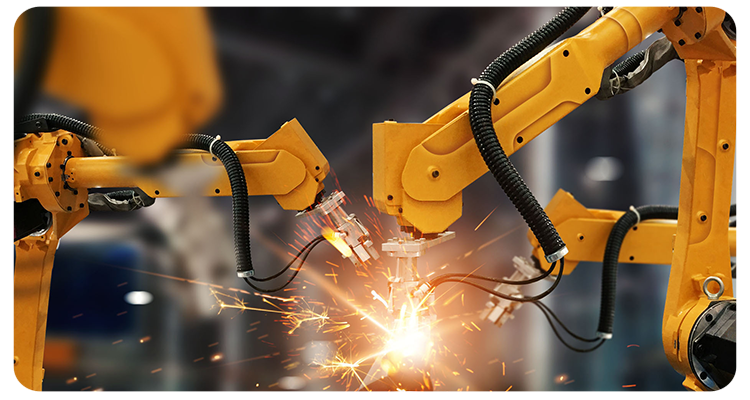 Power required
A second challenge arises when considering the contrast between a machine that is able to lift and transport heavy materials while also ensuring it is mobile enough to maneuver in such a dynamic setting. The objective of AI deployment in the manufacturing process is to increase safety, efficiency, and productivity. In order to do that, a certain balance must be reached. While there is generally a yearning for light, compact hardware when it comes to AI applications, this is not always the most appropriate style, particularly in an industrial setting. The primary reason for this is the need for any AI deployment hardware to be incredibly rugged, and capable of functioning for long periods of time in harsh conditions without regular maintenance. With variable temperatures, day-to-day wear and tear, and regular contact with materials used in the manufacturing process, it becomes a challenge to find the right balance between ruggedness and sophistication.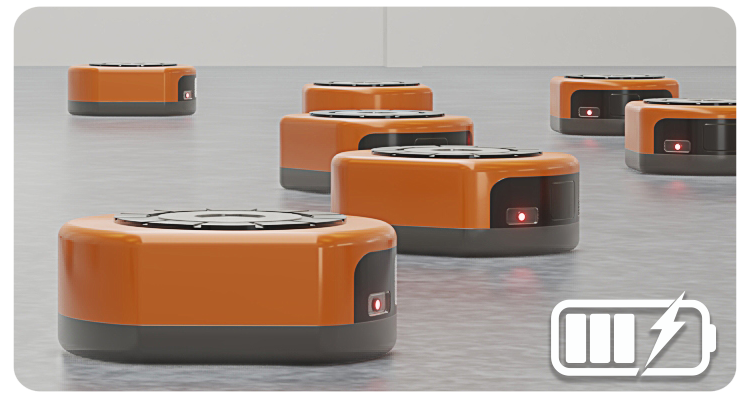 Solutions/Why AAEON
Thermal Design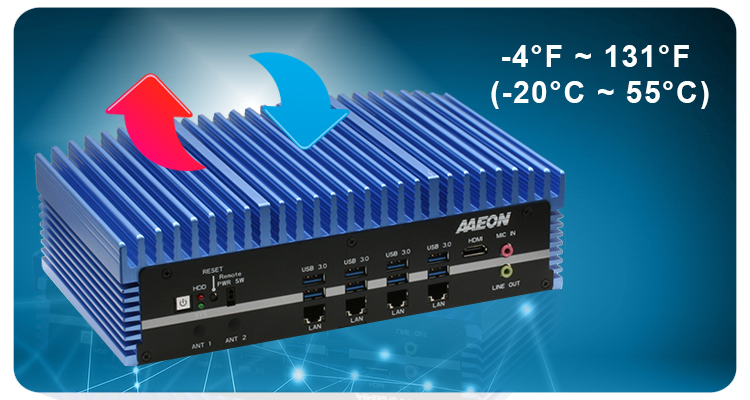 By using AAEON's BOXER-6641 Fanless Embedded Box PC in their AGVs, a major car manufacturer was able to deploy the vehicles for long periods of time without concerns about overheating. This is because of the thermal aluminum design of the BOXER-6641, which provides effective heat dissipation.
With a storage temperature range of -40°F ~ 176°F (-40°C ~ 80°C), and an operating temperature range of -4°F ~ 131°F (-20°C ~ 55°C), the BOXER-6641 is more than capable of optimal function within a factory setting. On top of this, the fanless design of the BOXER-6641 protects against issues that can lead to heating or function problems in such settings. Dust and dirt accumulating in fan blades or the fan's filter are examples of such issues. The absence of a fan reduces the necessity of regular maintenance, and ensures an extended operating time.
Finally, the typical concerns regarding the need for protection against damage and wear and tear in such a dynamic environment are addressed by the BOXER-6641's built-in anti-vibration feature. This allows for 2 Grams/ 5 ~ 500Hz/ operation, which ensures the machine is not damaged during day-to-day operation.
Rich I/O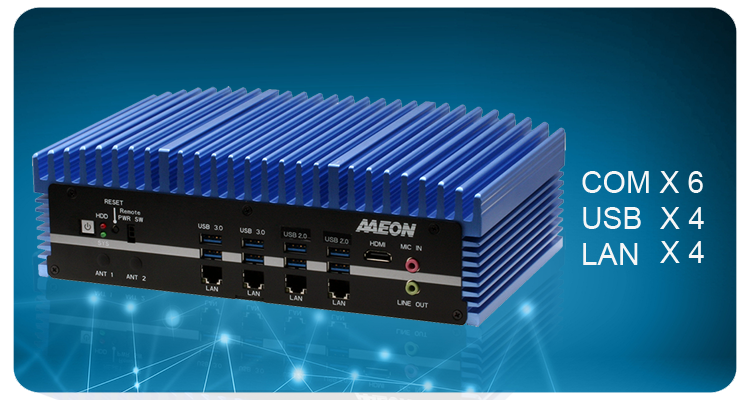 To strike a balance between ruggedness and performance, the BOXER-6641 is designed to operate in very harsh conditions, while also offering customers a rich I/O. Feedback received from the car manufacturer who utilized the BOXER-6641 in their AGVs suggests that one of the key reasons they chose it is because of the abundance of ports. With 2 x HDMI ports, up to 8 USB 3.2 Gen 1 ports, and a number of expansion options, with two mPCIe slots, the BOXER-6641 provided the perfect solution for this car manufacturer's needs.
Balancing the benefits of having such a rich I/O and anti-vibration design is the power that the BOXER-6641 has. There are two chipsets available for the device; the C246 and the H310, which offer a range of processors, from the Core-I range, to those in the Xeon processor family. Therefore, the BOXER-6641 can be seen as a very powerful computer suitable for larger industrial applications. Compounding this benefit is the larger size and weight of the machine, which ensures it is more compatible with deployment in rugged environments.
Impact
By choosing the BOXER-6641 to power their AGVs, the company was able to save both time and money. The use of the AGVs in a factory setting allowed for a more efficient movement of goods and materials to and from the assembly line, while also reducing the logistical and human resources needed for such a system. The objective of Industry 4.0 is to improve efficiency and productivity, and the deployment of the BOXER-6641 achieved both.
Kontakt vores specialister i dag - klik her
Vil du vide mere om dette produkt eller andet fra AAEON? Vores erfarne rådgivere er klar til at hjælpe dig godt videre, så tag fat i os. Giv os et kald på telefonen, send en mail eller udfyld vores kontaktformular. Vi rådgiver og finder det rigtige til dig.
Se mere om vores samarbejde med AAEON her.
Se et udvalg af industrielle produkter her.
Vi leverer specialtilpassede løsninger til industrielt brug. Hvis du vil høre mere om muligheder og løsninger inden for industrielle produkter, så tag fat i os. Vi har et tæt samarbejde med førende leverandører, og er klar til at hjælpe dig videre med den rette industrielle løsning.