Så er Avalues nye full-HD PCAP multi touch Open Frame skærm her.
Skærmen kommer i 15,6" eller 21,5" (OFT-15W00/OFT-21W00) og giver med Open Frame både nem vedligeholdelse og installation. Kompatible med indlejrede applikationer og understøtter fx fabriks automation, interaktiv kiosk og HMI m.m. Med tre forskellige muligheder for montering.

Pressemeddelse fra Avalue
Avalue's new 15-inch and 21-inch multi-touch OFM (Open Frame Monitor) series OFM-15W00/ OFM-21W00 provides easy maintenance and installation due to its open frame architecture, and gives customers more flexibility and room for customization as it can be easily integrated into different computing systems.
The OFM series may be installed in three different methods, i.e. flush mounting, panel mounting and wall mounting, allowing for fast installation and compatibility with any embedded application.
It also supports a wide range of applications, including factory automation, interactive multimedia kiosk and HMI, saving manpower and operating cost, and minimizing the inconvenience of maintenance and installation.
The OFM series features fanless full flat PCAP monitors. Weighing 3.5kg and able to integrate into any scenario, it is designed to operate at a wide voltage range of 9V~36V (supports DC jack and phoenix connector). Offering a diverse range of I/O interfaces, including HDMI in, VGA in, audio line in and display port in, it also features OSD keys to control and adjust display functions.
Specifikationer
De vigtigste specifikationer for OFT-15W00/21W00:
15.6"/21.5" Full-HD Open frame PCAP Touch Monitor
VGA, Display Port, HDMI input connectors
Audio phone jack in
USB type B for touch function
Slim & Strength Design
Fanless Operation from 0° ~ 45°C
12V DC in (Option for wide voltage 9~36V DC in)
Various mounting kits compliance with OFT series
Se mere om de to nye industrielle displays her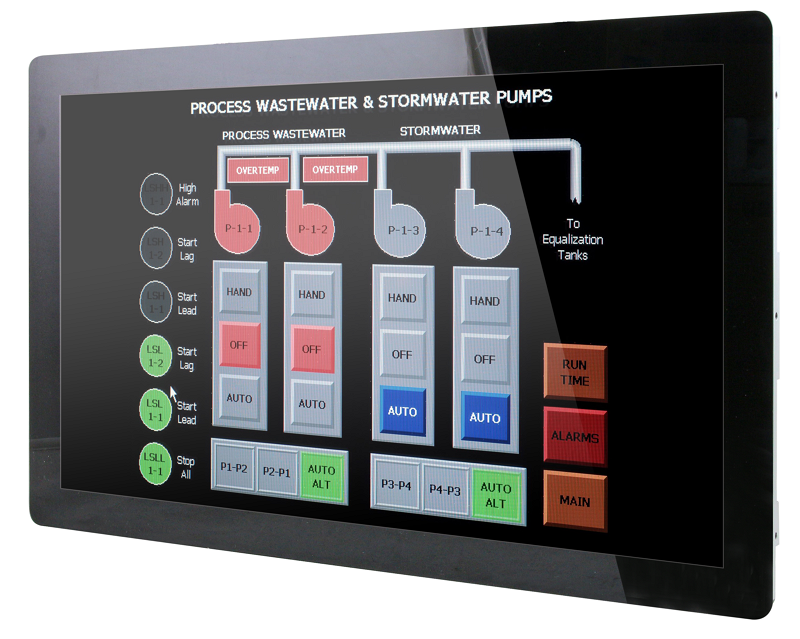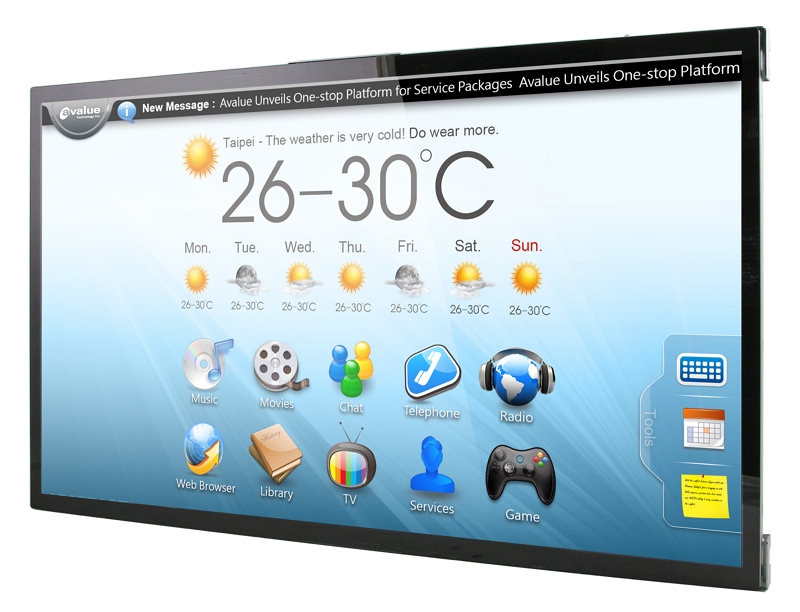 På Avalues egen hjemmeside, kan du finde endnu mere information om OFM-21W00 og OFM-15W00. Se den fulde liste af specifikationer, og download datablad.
Kontakt vores specialister i dag
Hvis du vil vide mere om mulighederne for en industriel skærm, Avalues produkter eller andre industrielle løsninger, så tag endelig fat i os.