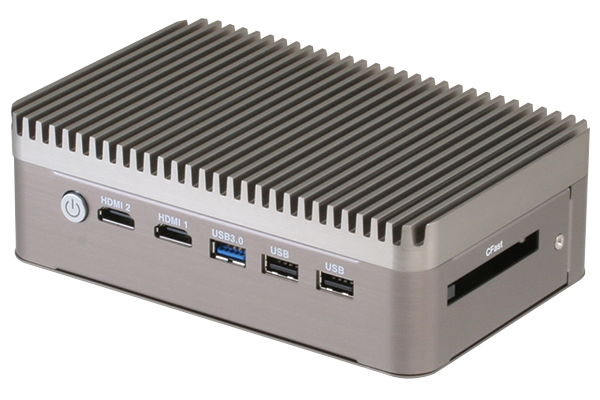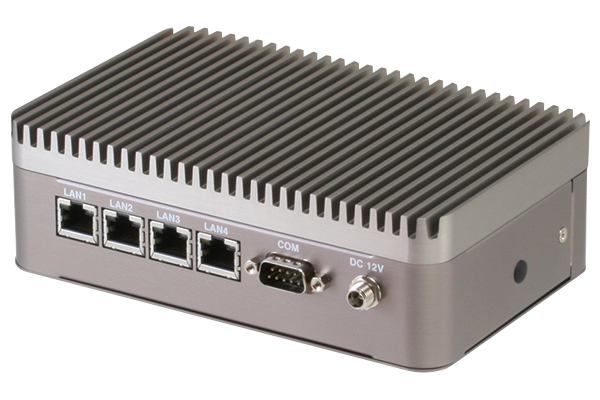 Compact Embedded Box PC with LAN x 4, HDMI x 2, Intel® Celeron® J1900/N2807 Processor SoC
The BOXER-6404M is one of the smallest, most compact embedded PCs on the market, measuring 166 x 106.6 x 30 mm. Within its humbly-designed enclosure packs a quad core CPU, the Intel® Celeron® J1900, providing adequate computing power capabilities, such as dual display via the system's two HDMI ports, a simple network appliance through the system's 4 LAN ports with both dual host and LAN redundancies. An additional SKU with the dual core Intel® Celeron® N2807 is also available for less demanding applications.
In addition, the enclosure is made entirely out of aluminum. This design, combining the low power consuming CPU, not only allows a fanless configuration, but effectively extends its operating temperature to -30°C ~ 75°C, a range wider than most other contemporaries on the market.
Detaljer
Quad GbE LAN Port for Industrial Network Appliance
2.5" HDD/SDD Bay x 1
Dual HDMI Port
USB3.0 Port Connectivity
Easy Access Storage Bay
Operating in -22°F ~ 167°F (-30°C ~ 75°C) Environment
Windows® 10, Windows® 8.1, Windows® 7, Windows® Embedded 8, Windows® Embedded 7, Linux Fedora
Kontakt os
Hos Sensor ECS er vi specialister.
Er du i tvivl om noget i forbindelse med et projekt?
Kontakt os, hvis du har brug for hjælp til at dit projekt lykkes.
Vi er kun et opkald væk.
Ring til os, og lad os sammen finde den optimale løsning - eller send en besked, så kontakter vi dig.

+45 43 75 44 80
Send besked
Udfyld nedenstående formular såfremt du ønsker at blive kontaktet af en af vores specialister


Lignende produkter findes også til Media og Medical