Fanless high-performance Box PC with graphene in heat dissipation for wide operating temperature from -40°C to +70°C
Rugged Embedded Box PC
AAEON's Rugged Embedded BOX PCs are built to deliver the optimal computing performance and meet the demanding environments in various industrial applications, including factory automation, machine vision, and other critical industrial applications.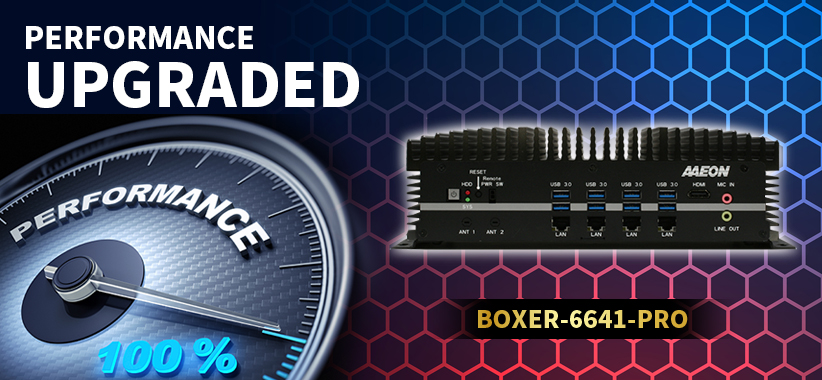 BOXER-6641-Pro is powered by 9th/8th Generation Intel® Core™ processors (formerly Coffee Lake/Coffee Lake Refresh) to deliver the optimal performance for critical industrial applications. In fact BOXER-6641-Pro can offer higher computing performance than other models in its series with its innovative thermal design with graphene, avoiding potential overheat issues.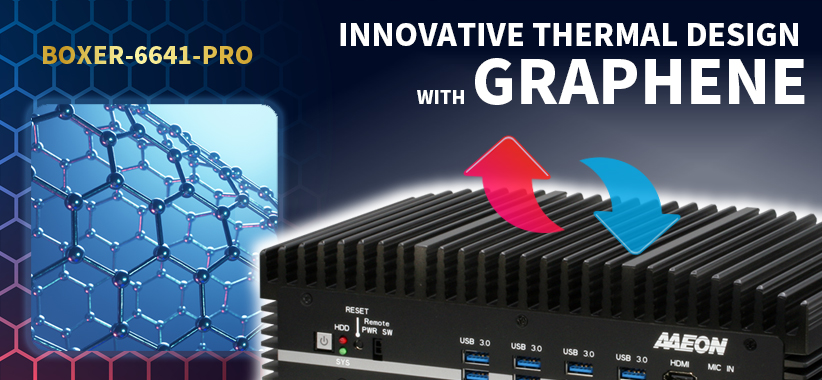 By adopting graphene in its thermal design, the fanless BOXER-6641-Pro can operate at a significantly lower temperature at its surface due to much enhanced heat dissipation.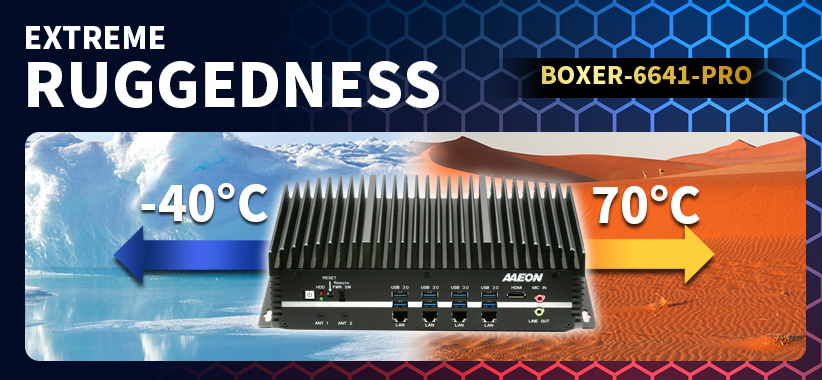 BOX-6641-Pro can reliably perform computing tasks under extreme temperature ranges from -40°C to +70°C (-40°F ~ 158°F).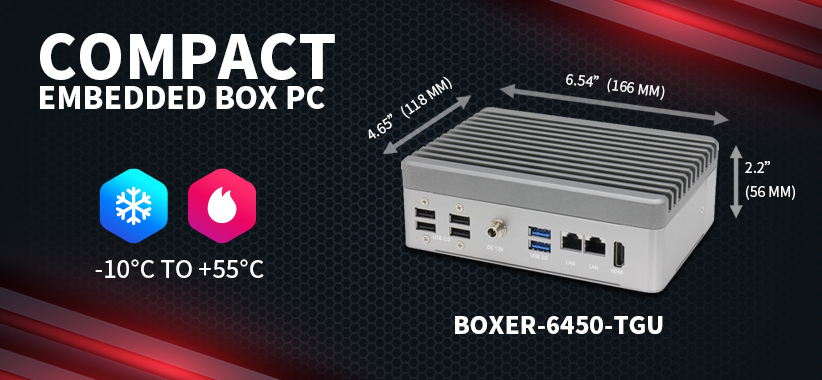 BOXER-6450-TGU is a fanless compact embedded Box PC powered by 11th Generation Intel® Core™ i7/i5/i3/Celeron Processor to optimize real-world performances in graphic-intensive application. The high-performance compact Box PC also features LPDDR4 onboard memory up to 32G to complement the CPU performance and 2.5GbE wired connectivity by Intel® i225 Ethernet controller to accelerate client projects.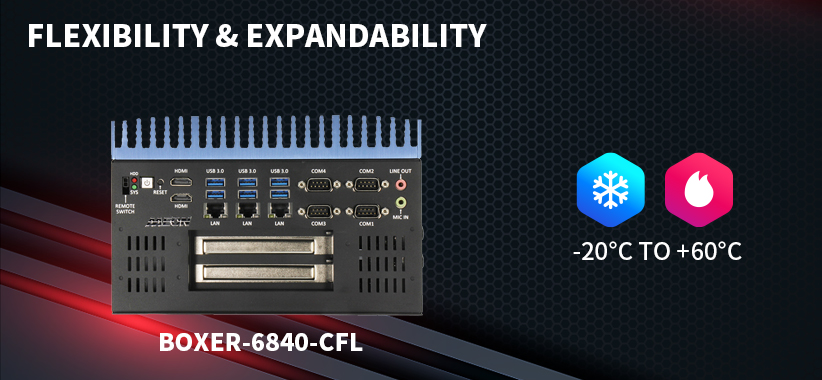 BOXER-6840-CFL is a powerful industrial gateway controller powered by the 8th/9th Generation Intel® Core™ processors (formerly Coffee Lake/Coffee Lake Refresh) to accelerate industrial embedded applications. With innovative thermal design, BOXER-6840-CFL supports up to 71W TDP. Designed with high scalability, BOXER-6840-CFL supports one full-size mini-card slot, one half-size mini-card, one M.2 2280, one PCIe [x4] and one PCIe [x16] interfaces for expansions with graphic cards and wireless connectivity modules.
Kontakt vores specialister i dag - klik her
Vil du vide mere om løsninger fra AAEON, box PC'er eller andre industrielle produkter? Vores erfarne rådgivere er klar til at hjælpe dig godt videre, så tag fat i os.
Se flere box PC'er skabt til industrielt brug, også i hårde miljøer.
Se mere om vores samarbejde med AAEON her.
Vi leverer specialtilpassede løsninger til industrielt brug. Hvis du vil høre mere om muligheder og løsninger inden for industrielle produkter, så tag fat i os. Vi har et tæt samarbejde med førende leverandører, og er klar til at hjælpe dig videre med den rette industrielle løsning.